Theodor Bastard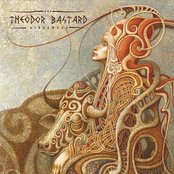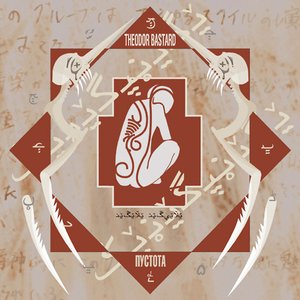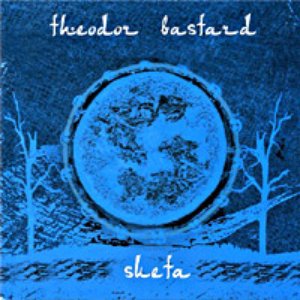 The band's life started in 1996, when the first humming, clashing and boiling sounds appeared in the computer of one professional experimental music profanator" called Fedor Svoloch. The first records were marked by a truly inhumane attitude to sound and harmony, biting mockery at all styles and trends. Kitsch pop and noise ambient, analog experiments and microwave ­ nothing escaped his taunts. From the beginning of 1999 a few old acquaintances of the "mysterious experimenter" became permanent band members, changing the project's name to

Theodor Bastard

.
The band's live gigs five years ago were noise performances conveying the ideas of alienation, dehumanization of conscience, mechanization of the environment.
Coloured lamps dazzled listeners and drove them into the state of trance. Band members appeared on the stage in anti-gas masks and ingenious gadgets that looked like helmets of "universal soldiers". Mournful tunes flowed over sounds of breathing, occasionally consumed by guitar noise.
In the beginning of 2001 the first live record, "Live in Heaven" was made in the Gallery of Experimental Sound with Yana Veva's vocals, which was quite fed up with playing guitar and clay whistle-toy. Then the band started its cooperation with American label "Invisible Records", taking part in the tribute to Pigface "From Russia with love". By the beginning of 2002 the style of
Theodor Bastard
started to crystallize gradually, previously balancing on the edge of acid gospel/world music/trip-hop. Harsh noises yielded to European gothic music and ethnical music of Oriental countries. That was the time when "Live in Heaven", the live album of the band, was finally produced. After that the band started to prepare for the record of their new album "Pustota". Studio work was advancing at an extremely slow pace, and it sometimes took several months to record a single song. At the same time the band continued to play live at various festivals and cooperated with other collectives (Volga, Spies Boys, Ole Lukkoe). In 2002 a real puzzle for listeners was produced at Species Of Fishes/Planktone label – a braintwisting voiceless album "BossaNova_Trip", in no way correlated to the true sound of the band.
By the end of 2003 after an improvised tour over Belgium the band finally completed its work over the recording of the album and sent demos to many European and American labels. The reaction was unexpectedly active – quite many proposals were received. In January 2004, after long talks and discussions, the musicians decided to choose the German label "Pandaimonium" in Europe and two Mexican labels "Art Records" and "Noise Kontrol" that combined their efforts to produce this album in America.
Theodor Bastard Concept
The significant part of
Theodor Bastard
's concept is

polystylism

at subconscious level (Stockhausen). The inventor of this term -

Alfred Schnitke

- underlined that "polystylism is the mixture of external and inner elements, where the external is the influences of styles, glitters and echoes of the world, and the inner is the personal style". Our musical technology includes a wide range of methods with various semiotic functions: quotation, allusion, stylisation, adaptation, mixing.
The variety of works is rooted in this concept. We use noise ambient with ethno-rock, adding some other cultural traditions and influences - including pop-music and authentic folk.
Theodor Bastard
is planned to be not just a musical band but a special kind of a theatre. Our artistic activity has always been based on the idea of parity of national cultures, convergence of styles and synthesis of languages.
Theodor Bastard
as an independent art unit believes in the ability of art to change the world. We believe in the power of music that brings good and justice to the world. So we dedicate our art to all victims of greedy corporations that leave thousands of people jobless in an instance, the victims of American agression in Iraq and Serbia and the victims of violence and power of cynical moneybags which profit by blood and death.
Theodor Bastard
Method
The other feature of
Theodor Bastard
is the conscious withdrawal from the material. We collaborate with various guest musicians. Music made outside of the band is usually mixed with ideas of
Theodor Bastard
, and finally it gets a new unexpectable sound.
Source:

last.fm
videos).